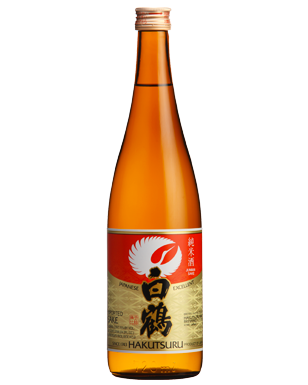 Hakutsuru Excellent Junmai Sake 720ML
Volume: 720ML
Brand: Hakutsuru
Category: Japanese Liquor / Sake
Country: Japan
Alcohol: 15%
• Using only the finest rice and Nada's famed natural spring water from Mt. Rokku "Miyamizu", Junmai Ginjo has been brewed with meticulous care and traditional method.
• Characterized by its well-matured, full-bodied taste and mellow reverberation.
• Matches dishes with a light, salty or rich taste. Tempura (with salt), Yakitori (chicken cooked over charcoal, salt flavored), Shabu-shabu, Sushi, Broiled fish, and Roast beef.
• Enjoy this Sake in a wide range from cold to warm/hot.