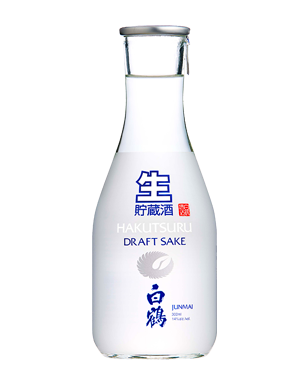 Hakutsuru Draft Sake 300ML
Volume: 300ML
Brand: Hakutsuru
Category: Japanese Liquor / Sake
Country: Japan
Alcohol: 14%
• Fruity yet dry in a classic Japanese style.
• Junmai Draft is a Namachozo Sale, meaning it is flash pasteurized only once to retain its uniquely pure and fresh flavors.
• Ultrafiltration and storing at 41°F further refines this refreshing Sake.
• Aromas of sweet rice, nuts and barely-ripe pear, with green melon, young coconut and light cream on the palate. Vibrant, light, fresh, and smooth.
• A good match with not only Japanese food, but also Western cuisine using a variety of sauces and mayonnaise. Yakitori, Croquette, Salads, Roast beef, etc.
• Slightly dry. Enjoy chilled or slightly warmed.