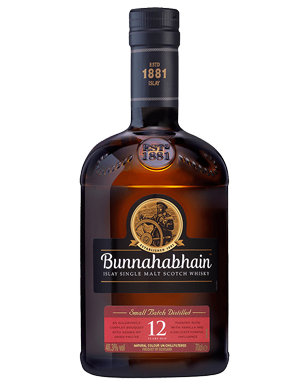 Bunnahabhain 12yrs 700ML
Volume: 700ML
Brand: Bunnahabhain
Category: Whisky / Single Malt Whisky
Country: Scotland
Alcohol: 46.3%
Our 12 year old Islay Single Malt Scotch Whisky was the beginning of our Bunnahabhain range, launched to fanfare and praise alike.
Taste the origins of Bunnahabhain with an alluring balance of sweet fruit, nuts, vanilla and a delicate coastal influence.
COLOUR:Russet gold
NOSE: Fresh and aromatic, fruity floral with hints of dried fruit and a subtle prevalence of smoke.
PALATE: Light with fruit notes, nutty flavours with a sweetness and slight hints of vanilla and caramel.
FINISH: Lingering, beautifully rich and full-bodied.