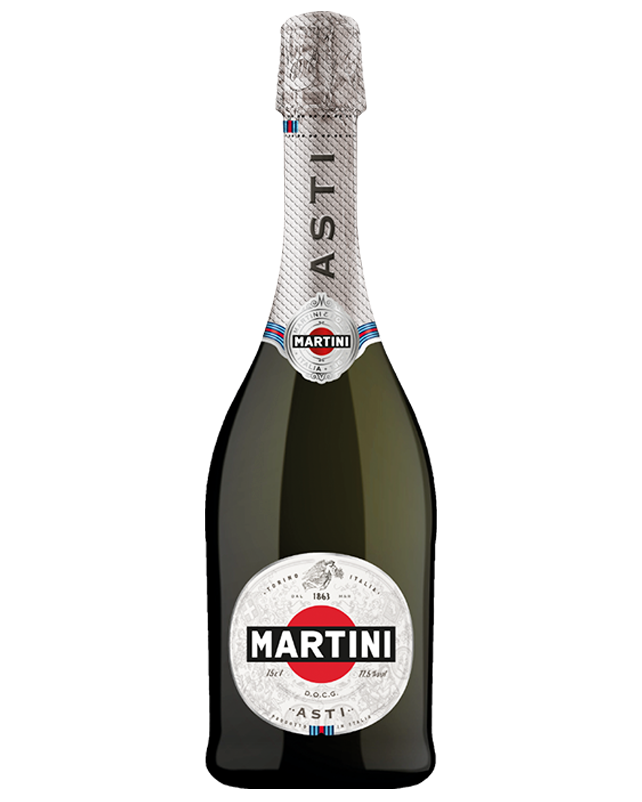 Martini Asti DOCG Sparkling Sweet 750ML
Volume: 750ML
Brand: Martini
Category: Wine / Sparkling Wine
Country: Italy
Alcohol: 7.5%
In the steep and sun-drenched hills of Piedmont, the expert Conferenti nurture the fragrant Moscato Bianco grapes with which the Wine Master creates the famous sparkling MARTINI Asti.
Colour: Clear, very pale golden with large aggressive mouse.
Nose: Dandelion and burdock, elderflower and peach-schnapps peach nose with boiled sweets and tinned pineapple.
Palate: Sweet, honeyed fruity palate, gooseberry, mango, peach melba.
Recommendations: A wonderful after-dinner treat to accompany a sweet, indulgent dessert, whether a creamy zabaglione, a crisp fruit tart or even a simple bowl of perfectly ripe peaches and apricots.
Serving Temperature: Serve chilled to 7° C