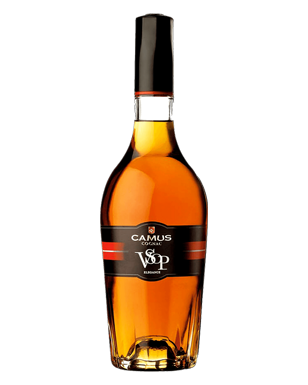 Camus VSOP 1L
Volume: 1000ML
Brand: Camus
Category: Brandy / VSOP Cognac
Country: France
Alcohol: 40%
Camus VSOP Elegance is a Cognac rich in mellow, fruity aromas. Aging in oak barrels specially selected by Camus ensures a great mellowness of character and richness of flavor, accented with delicate woody notes.
The barrels used are medium toasted, preserving the original aromas of the eaux-de-vie and producing a Cognac with admirable poise and balance. Drink straight over ice or long.
Camus VSOP Elegance is the preferred choice of bar professionals worldwide as the base for premium cocktails.