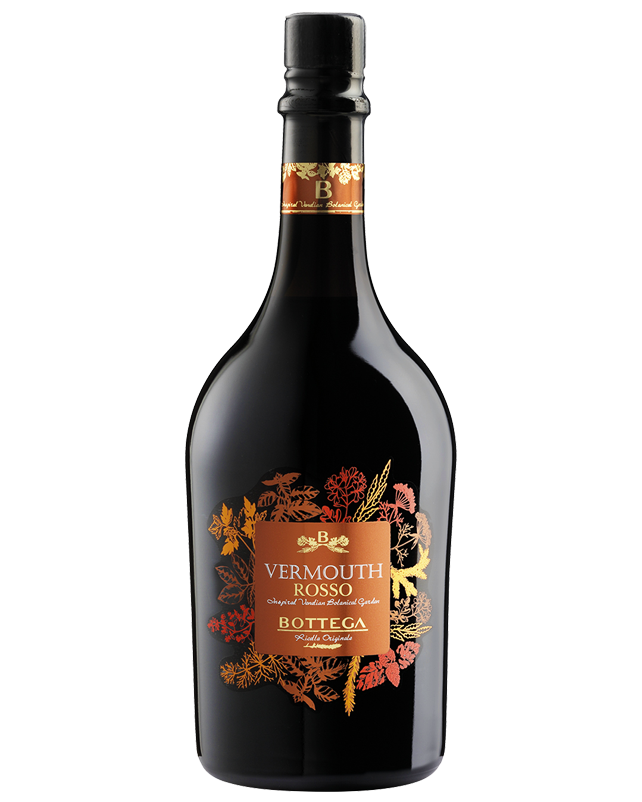 Bottega Rosso Red Vermouth 750ML
Volume: 750ML
Brand: Bottega
Country: Italy
Alcohol: 16%
Vermouth Rosso Bottega is based on a selection of Merlot, one of the most representative wines of a particularly suited territory. Its unmistakable character derives from a natural extract described in an original secret recipe with over 30 herbs, flowers and spices (angelica, bitter and sweet orange zest, absinthe, basil leaves, coriander seeds, marjoram, oregano, clary, radicchio, etc).
Colour: Dark amber.
Nose: Intense, rich and complex, it is characterized by pleasant spice hints and delicate herbaceous notes, particularly of radicchio, precious gift of the land which gives origin to this aromatized wine.
Palate: Velvety and smooth on the palate, its aromaticity is intense and persistent, recalling its bouquet. A bitter note creates a perfect balance with its sweet hints.
Recommendations: It is best served cold, pure, on the rocks or with lemon zest. Ideal as a base for cocktails, it is also a perfect match with spicy chocolate.
Serving Temperature: 7°-8° C