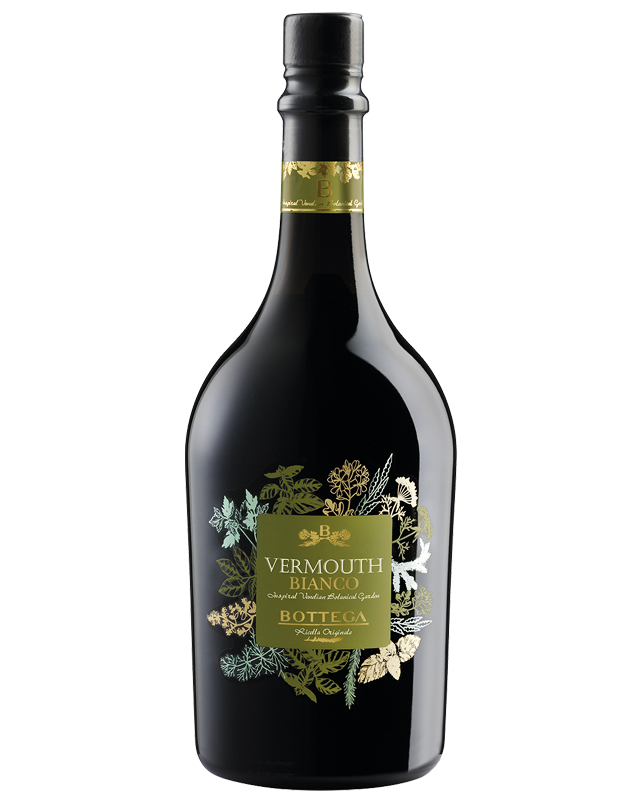 Bottega Bianco White Vermouth 750ML
Volume: 750ML
Brand: Bottega
Country: Italy
Alcohol: 16%
Vermouth Bianco Bottega is based on a selection of Pinot Grigio, one of the most representative wines of a particularly suited territory. Its unmistakable character derives from a natural extract described in an original secret recipe with over 30 herbs, flowers and spices (elder, Roman absinthe, Ceylon cinnamon, nutmeg, greater galangal, bitter orange zest, etc).
Colour: Pale with slightly yellowish hues.
Nose: Elegant, sinuous and complex, it is characterized by pleasant spicy tones and delicate citrus notes, mainly of bitter orange.
Palate: Velvety and charming on the palate, its intense and fresh aromaticity recalls its citrus bouquet with a pleasantly sweet note.
Recommendations: It is best served cold, pure, on the rocks or with lemon zest. Ideal as a base for cocktails, it is also a perfect match with spicy chocolate.
Serving Temperature: 7°-8° C