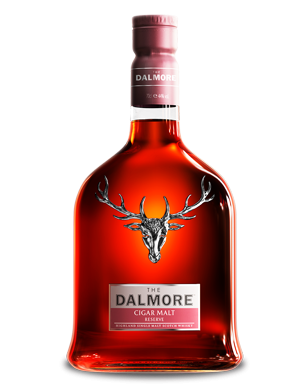 The Dalmore Cigar Malt Reserve 1L
Volume: 1000ML
Brand: The Dalmore
Category: Whisky / Single Malt Whisky
Country: Scotland
Alcohol: 44%
The perfect accompaniment to the finest cigars, this single malt is matured in American white oak ex-bourbon casks, Matusalem oloroso sherry casks and Cabernet Sauvignon barriques.
Hand selected casks, from the world's finest bodegas and wineries are expertly curated to create a sumptuous and layered whisky of legendary finesse.
Aroma: Cinnamon, vanilla and red fruits.
Palate: Tropical fruits, banana toffee and vanilla ice cream.
Finish: Orange zest, dark chocolate and crushed spices.