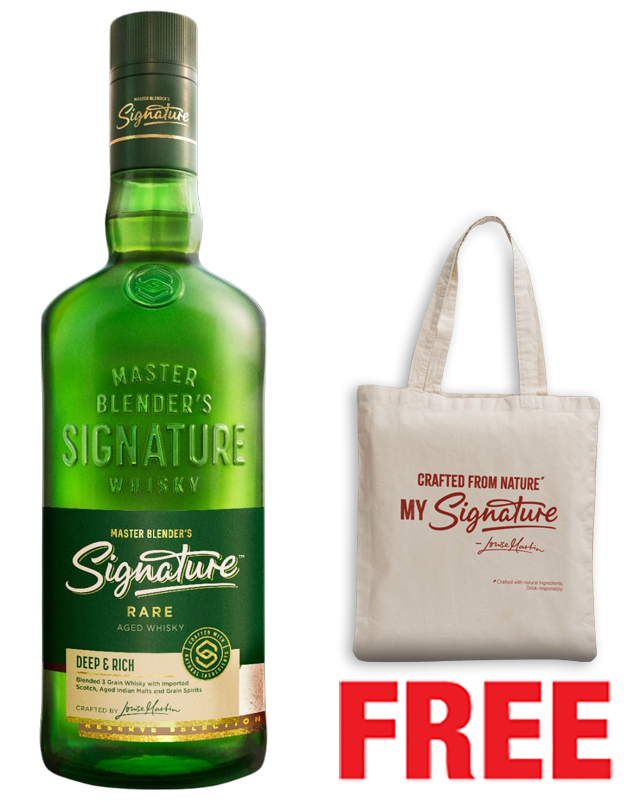 Signature Rare Aged 1L + 1 Tote Bag Free
Volume: 1000ML
Brand: Signature
Country: Nepal
Alcohol: 42.8%
Get 1 exclusive Tote Bag FREE with each bottle!
*** Offer valid only till stocks last.
~~~
DEEP & RICH
Three select grains - Pure water - And decades of authentic whisky making experience. That's what makes Signature Rare.
Quality natural ingredients carefully sourced and crafted into life at the hands of our Master Blender, Louise Martin.
Purposefully selecting fine ingredients, to bring out this whisky's remarkably rich character.
NOSE: Fruity, creamy, complex, Balance of woods.
PALATE: Sweet, dry fruit, heavy and Balance of woods.
FINISH: Medium finish.