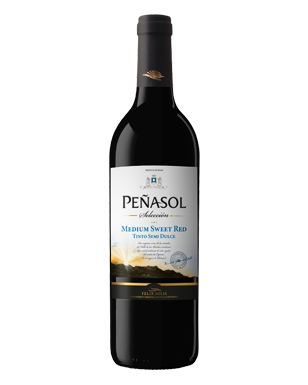 Penasol Semi Sweet Red 750ML
Volume: 750ML
Brand: Penasol
Country: Spain
Alcohol: 12%
Peñasol Medium Sweet Red is a semi-sweet red wine, light, soft and with a pleasing palate that matches current trends. A wine to enhance your table and enjoy every day.
Colour: Crimson red.
Nose: Exhibits the pleasant herbal notes that characterise this variety.
Palate: Fine and elegant, with a gentle first impression.
Recommendations: Mediterranean salads and soups are ideal to accompany this wine. It can also be served with pasta and sweet desserts.
Serving Temperature: 15°-17° C