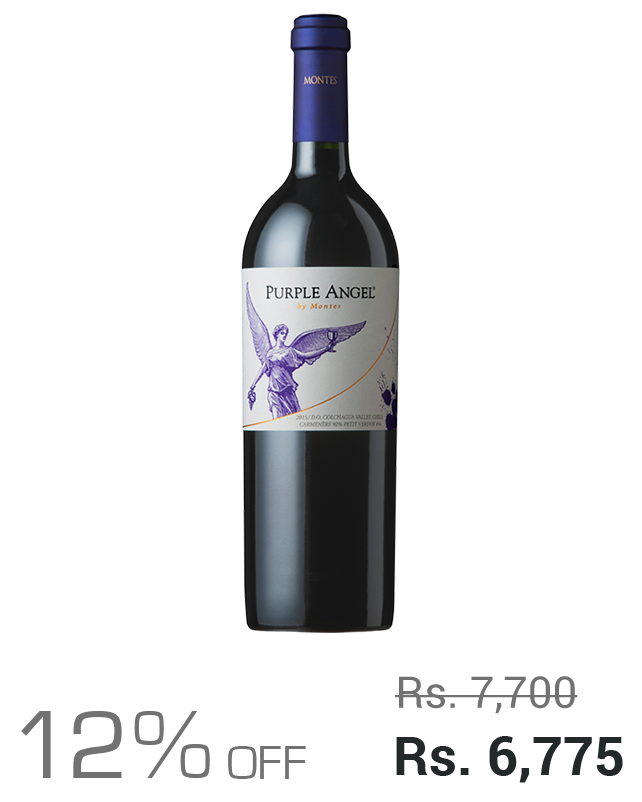 Montes Purple Angel Carmenere 750ML (12% OFF)
Volume: 750ML
Brand: Montes
Country: Chile
Alcohol: 15%
~~ Montes Chilean Wine 12% OFF Special Offer!! ~~
This superb wine represents a whole new dimension for Carmenère, the long-lost grape variety that recently resurfaced in Chile after being presumed extinct in Bordeaux, its original home.
Colour: Intense dark red.
Nose: Elegant on the nose, with aromas of ripe red and black berries over a background of sweet notes. Being stored in French oak barrels adds aromas of dark chocolate, coffee which go with the typical fruity aromas of this variety.
Palate: Well structured on the palate, with smooth and full tannins.
Recommendations: Red meat, Cheese.
Serving Temperature: 17°-19° C