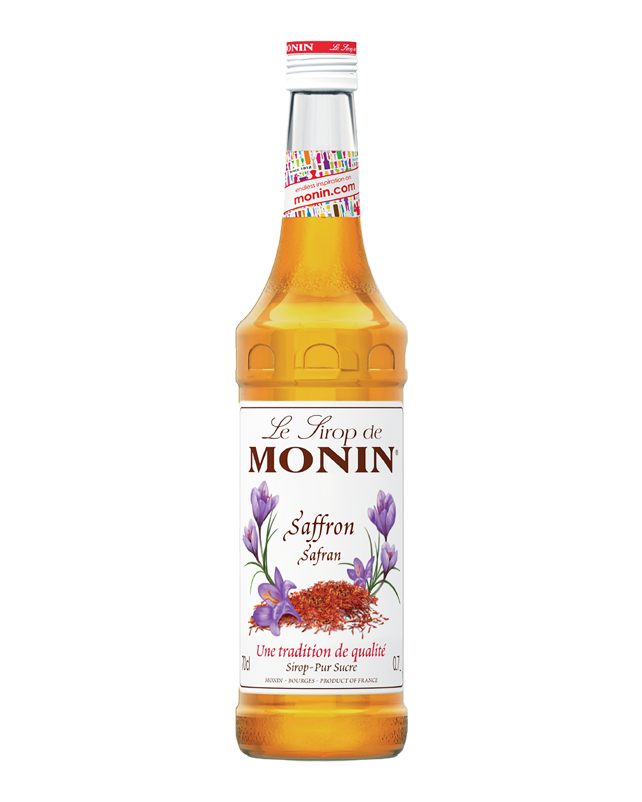 Monin Saffron Syrup 700ML
Volume: 700ML
Brand: Monin
Country: France
The king of spice when it comes to price, Saffron is the world's most expensive spice. This is in part due to it's growing process where only a small part of the Saffron flower is used to produce this luxury spice.
With its unmistakable floral, herbal, and exotic scent and taste, it is easy to see why Saffron is great for adventurous cocktails as well as teas, lemonade, and culinary applications.
Colour: Fluorescent yellow.
Tasting notes:
- Nose: Balanced, flowery saffron
- Attack: Pungent full bodied flavour
- Length in Mouth: Long lasting finish