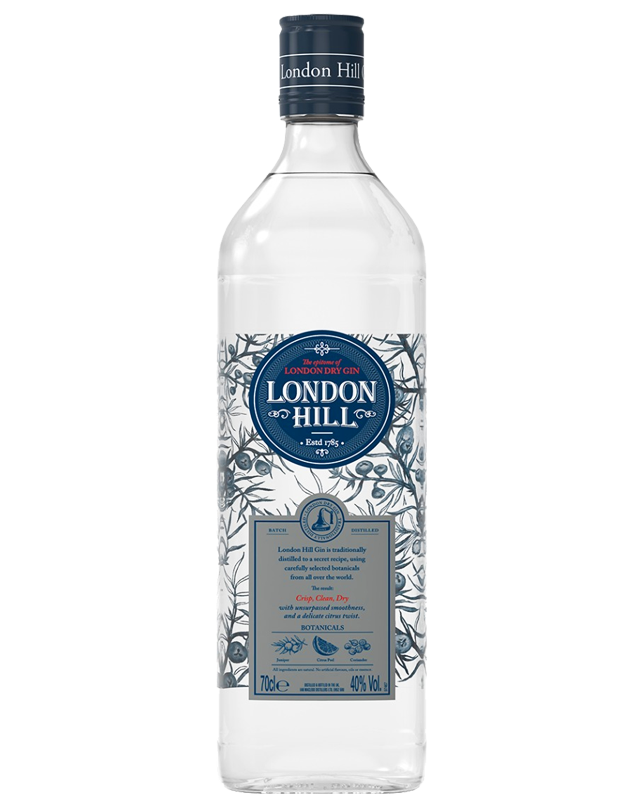 London Hill London Dry Gin 700ML
Volume: 700ML
Brand: London Hill
Category: Gin / Imported Gin
Country: England
Alcohol: 40%
London Hill is an incredibly smooth and refined award winning gin with elegant citrus notes from the addition of lemon and sweet orange peel.
These are combined with a subtle blend of select botanicals sourced from all over the world: Juniper berries from Italy and the Balkans, Bulgarian coriander, cassia bark from China, Madagascan cinnamon, angelica root from Northern France and Belgium, as well as orris root and liquorice from Italy.
Best served with a quality tonic and a slice of lemon.