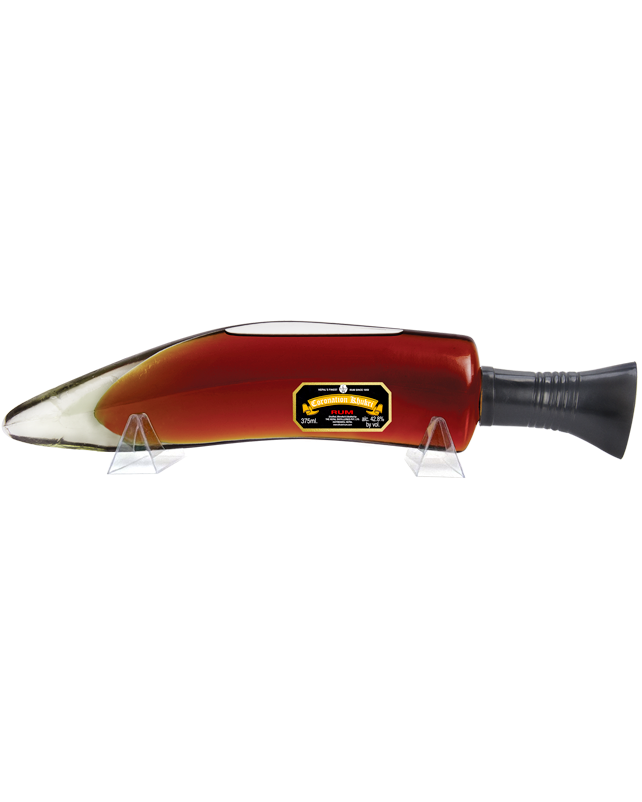 Khukri Coronation Rum 375ML
Volume: 375ML
Brand: Khukri
Category: Rum / Domestic Rum
Country: Nepal
Alcohol: 42.8%
This selected reserve was created in honour and respect on the prestigious occasion of Late King Birendra Bir Bikram Shah Dev's Coronation ceremony in 1974 and names it as Coronation Khukri.
It is packed in a unique bottle shaped like a Khukri, which is a national symbol of pride, bravery and elegance.
As one of the honorary guests invited to the ceremony, the first Coronation Khukri was gifted to the King in his honour.