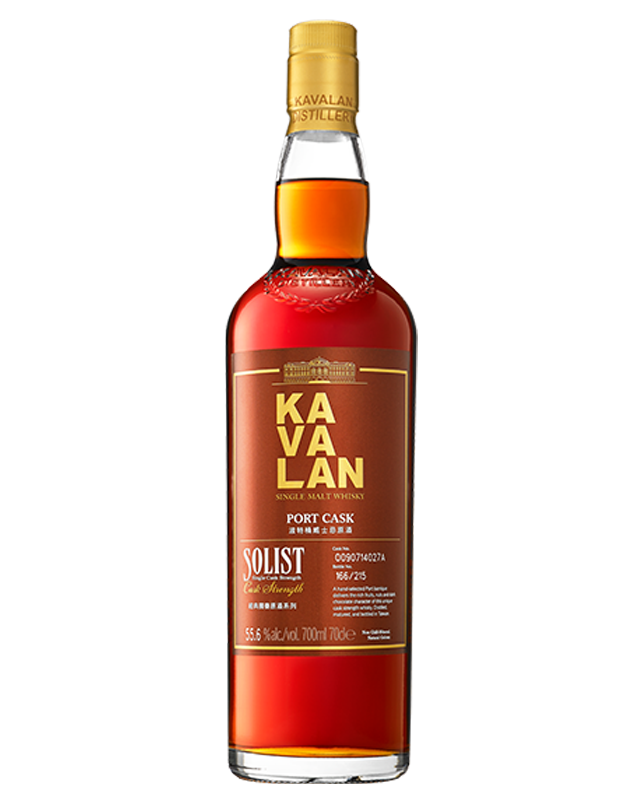 Kavalan Solist Port Single Cask Strength 700ML
Volume: 700ML
Brand: Kavalan
Category: Whisky / Single Malt Whisky
Country: Taiwan
Alcohol: 57.8%
Port is a Portuguese fortified wine that is robust and sweet with a full and rich body. It is therefore usually served as a dessert wine or digestif.
Kavalan Solist Port Cask is fully matured in Portuguese Port barriques in Taiwan's subtropical climate to create multiple fruity flavours such as plum, blueberry, blackberry and strawberry, with chocolate as the main background note.
Color: Deep ruby
Palate: Satisfying fruitiness blended with quality chocolate aromas that melt delicately on your palate. A wonderful and long lasting after taste for your unique sampling pleasure.
Flavor: The rich fruity and nutty flavours combined and enhanced by orange and citrus notes that can be enjoyed together with gentle and elegant wood spices of our American oakiness.
Tasting: We suggest drinking Kavalan Solist Port Cask neat. It is also perfect with desserts.