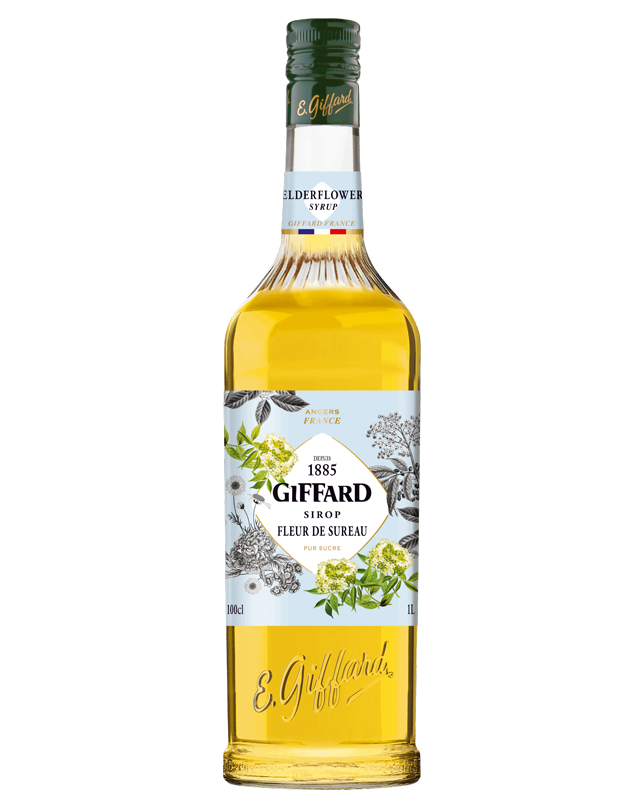 Giffard Elder Flower Syrup 1L
Volume: 1000ML
Brand: Giffard
Country: France
Pure sugar syrup made from the natural aroma of elderflower and concentrated lemon juice.
COLOUR: Amber color.
AROMA: Very fragrant aroma. Lemon and lychee notes.
FLAVOUR: Subtle and refreshing flavor. Floral and slightly acidic notes.
RECOMMENDATION: Dilute with water or sparkling water.
In cocktails, mocktails, lemonade, fizzy drinks, smoothies.
Nice combinations: elderflower/beer- elderflower/cranberry.