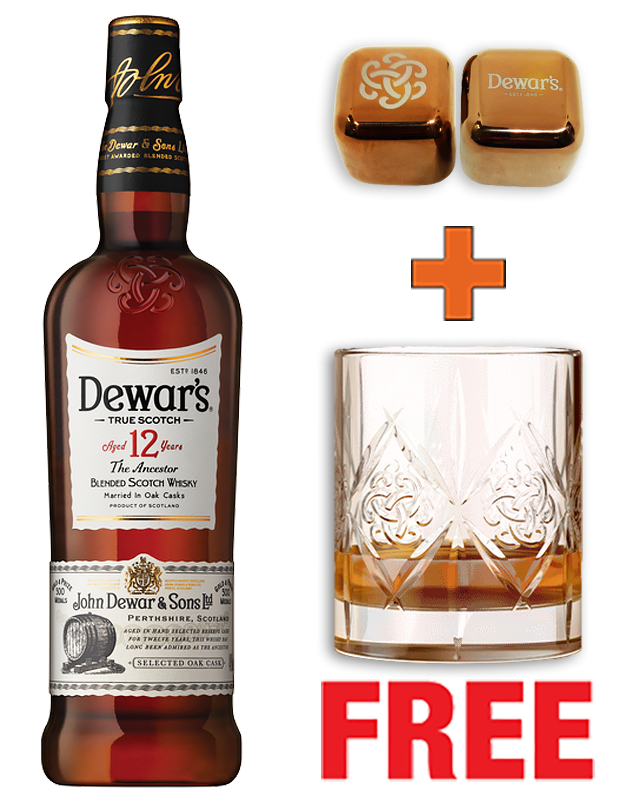 Dewar's 12yrs 1L + 2 Whisky Ice Stones + 1 Tumbler Glass Free
Volume: 1000ML
Brand: Dewar's
Country: Scotland
Alcohol: 40%
~~ Dewar's 12yrs Special Offer ~~
Get 2 Whisky Ice Stones and 1 Exclusive Tumbler Glasses FREE with each Bottle!
~~~~~~
Dewar's 12 Year Old Blended Scotch Whisky has a nose that presents as a complex blended Scotch whisky at first but with time some toffee notes arrive nicely backed by the grain notes. Some good oak spice is also prevalent along with some heather.
The finish is dry with some cleansing maltiness, a surprisingly long finish that is complex and warming.