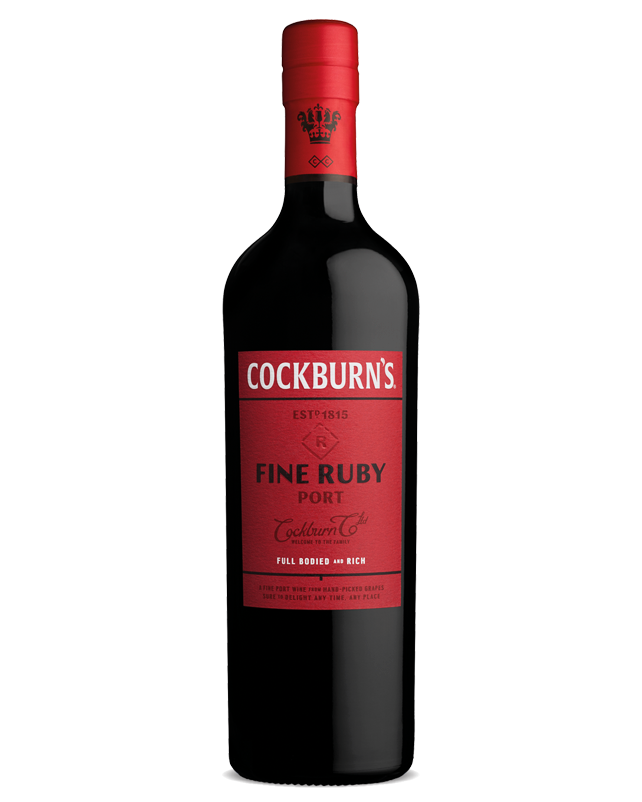 Cockburn's Fine Ruby Port 1L
Volume: 1000ML
Brand: Cockburn's
Country: Portugal
Alcohol: 19%
Cockburn's vineyard holdings are some of the largest in the Douro region which gives the house valuable flexibility in selecting only the very best fruit for their ports.
Colour: Lively light ruby colour.
Nose: Fresh and appealing youthful red fruit aromas such as red cherry and raspberry.
Palate: Well balanced, with soft fruity flavours leading to a long elegant finish.
Recommendations: Pairs perfectly with cheeses or chocolate cake.