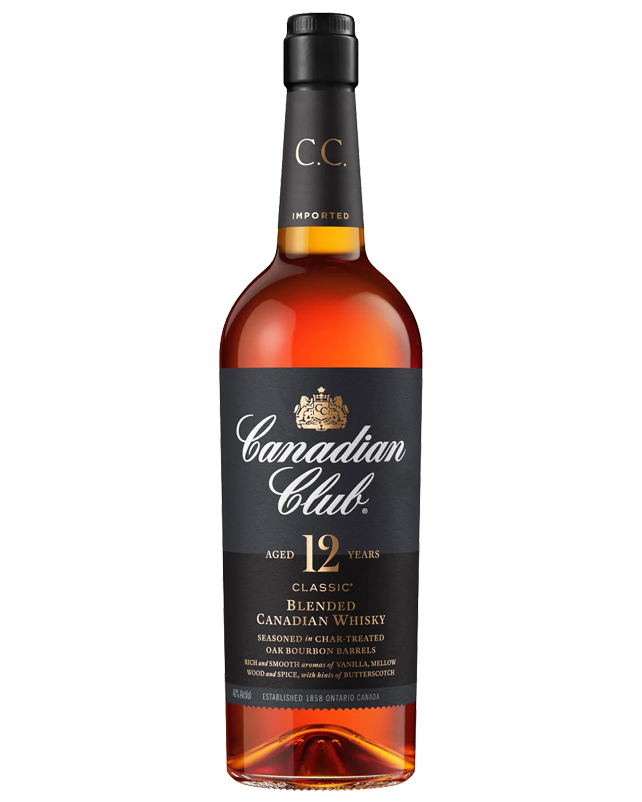 Canadian Club Classic 12yrs 1L
Volume: 1000ML
Brand: Canadian Club
Category: Whisky / Premium Whisky
Country: Canada
Alcohol: 40%
If you're looking for more complexity and a bit more personality, Canadian Club Classic 12-Year-Old is for you.
With a more robust barley profile, it's a nice step up from 1858 or Reserve. This award-winning blended spirit is aged for 12 years in seasoned, char-treated oak bourbon barrels.
COLOUR: Bronze to autumn gold.
NOSE: Soft, round, fully balanced and creamy. Fruity and firm.
PALATE: Delicate spiciness and creamy vanilla, in balance with rich wood and luxurious honey.
FINISH: Long and dry with enduring presence of butterscotch.