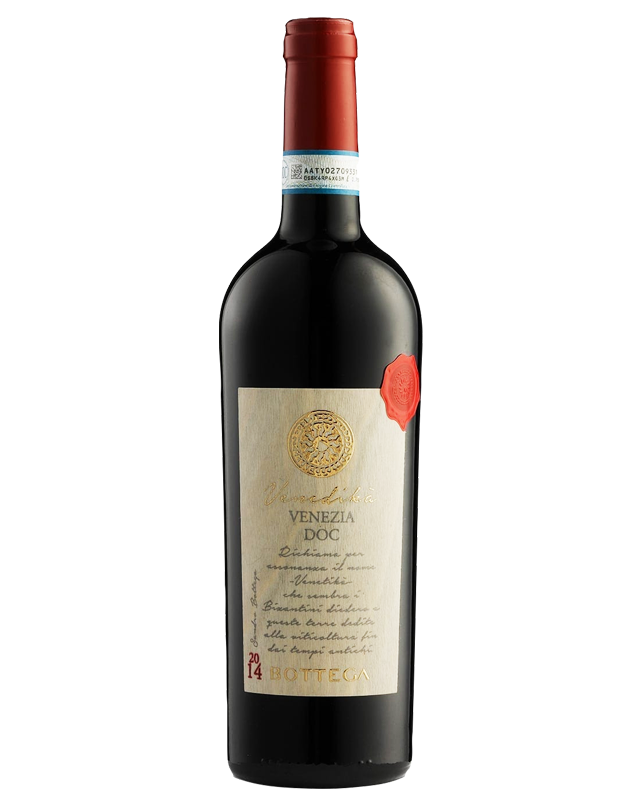 Bottega Venedika Venezia DOC 750ML
Volume: 750ML
Brand: Bottega
Country: Italy
Alcohol: 14%
Colour: Intense ruby red with garnet tinges.
Nose: Intense and characteristic, its ample fruity notes of cherry and wild berries (raspberry and blackcurrant) evolve into balsamic hints of thyme, with a pleasant, delicate spicy note of tobacco and chocolate in the finish.
Palate: Dry, warm and structured, it has a good tannicity and an acid note balanced with soft, silky sensations due to aging in wood.
Recommendations: It is a perfect match with roasts and braised meat, game, duck and guinea fowl, cold cuts and seasoned cheeses.
Serving Temperature: 16°-18° C