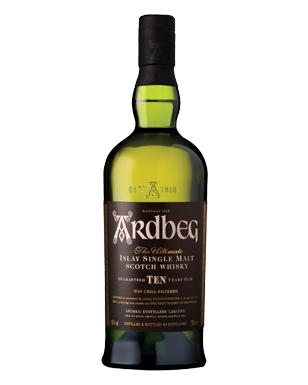 Ardbeg 10yrs 700ML
Volume: 700ML
Brand: Ardbeg
Category: Whisky / Single Malt Whisky
Country: Scotland
Alcohol: 46%
Ardbeg 10 Year Old Single Malt is typical Islay (eye-la). Ardbeg is revered around the world as the peatiest, smokiest, most complex single malt of them all. Yet it does not flaunt the peat; rather it gives way to the natural sweetness of the malt to produce a whisky of perfect balance.
Most whiskies are chill-filtered to a strength of 40% abv. Ardbeg 10 Years is non-chilled filtered to a strength of 46%, thus retaining maximum flavour, while giving more body and depth.
On adding water, a little cloudiness may occur. This is perfectly natural and not a matter for concern,.